In its ongoing quest to take over the world, Google Maps now takes you 20,000 leagues under the sea.
Google Maps proclaimed their "next step in our quest to provide people with the most comprehensive, accurate and usable map of the world" by adding a virtual tour of the ocean, exploring the six oceans, including Australia's Great Barrier Reef.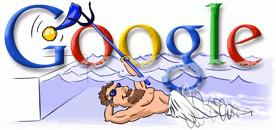 The underwater views are navigated like roads, and one can zoom in and out and toggle using the street view arrows, just the same as one can do in any metropolitan city on the G-maps. If you have a smartphone, it is Android friendly only because Apple switched to their own maps on iOS 6.
If you have always wanted to dive into the deep blue, but are not SCUBA certified, allow this video to wet your appetite.
Share